From Darlene!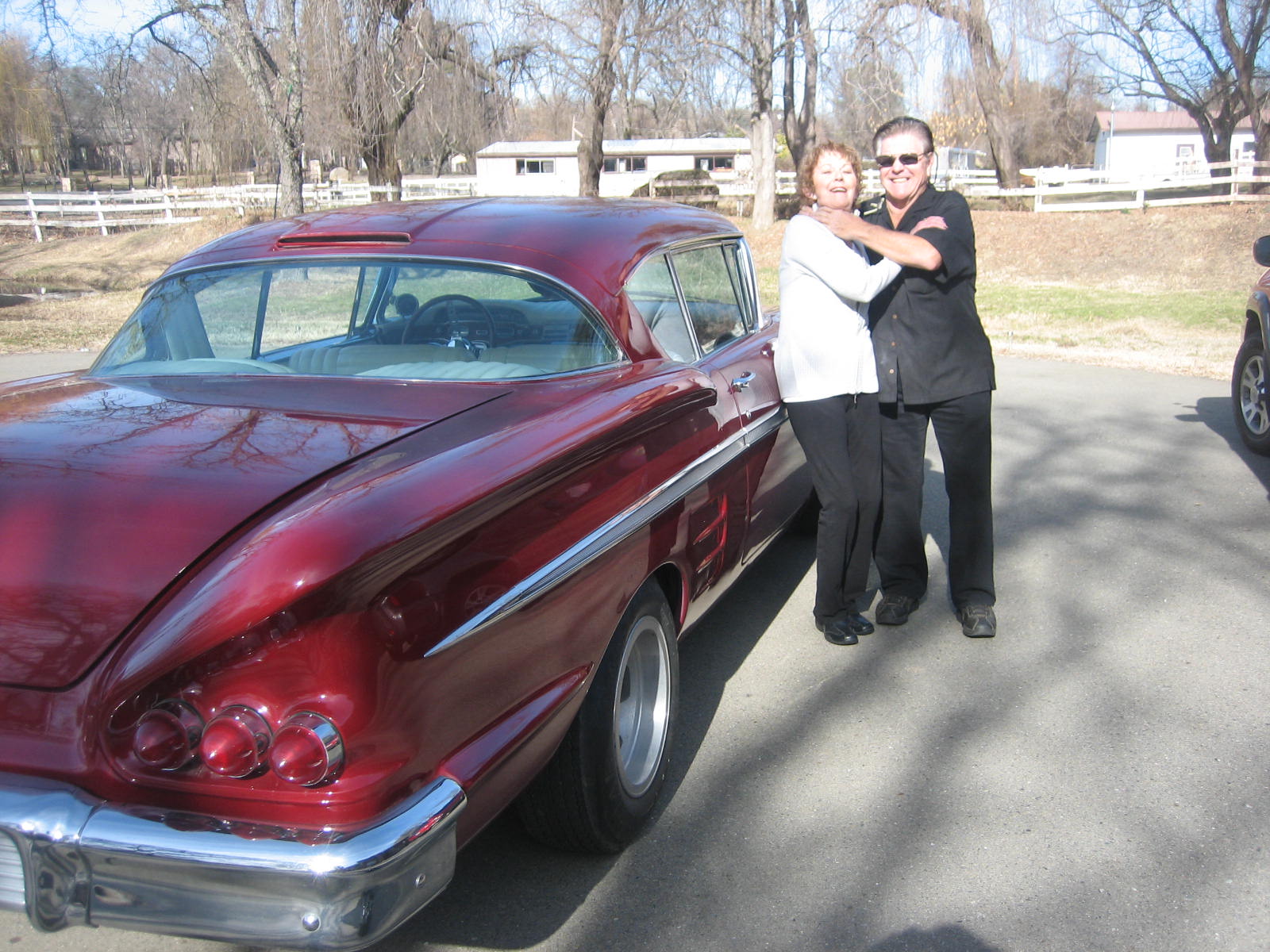 Hello to our Carlmont Classmates,
This little story is regarding our 50th High school reunion in 2008 and for those of you who might remember we had a 1958 Chevy Impala when you entered ( and a 1957 Chevy thanks to Frank's Frisella's generosity, we had the best of the era). There was a story too about getting the 1958 Chevy Impala....Frank Frisella said that he would get me a 58 Chevy Impala!! So what can I say....Frank bought the late Rod Turturici's Chevy Impala!! Well time Marched on and Frank's Chevy was not ready for our 50th reunion....so I said Frank we can't use your car, it looks like c-ap....so I started to look for one and I found one. So Frank a guy of his word... called me just recently and he said, Darlene I promised you your 1958 Chevy Impala and it is finally done and I would like you to be the first to ride in it :-) So we took him up on it and went to his home in Loomis....the pictures below will show him strangling me because he couldn't use the car for our reunion)then he gave me a surprise trip to "Foster Freeze" haha....in the Chevy Impala(I don't know if you remember...that I worked at Foster Freeze all though my high school years) He even bought me a frosty :-) What can I say except he is a man of his word!!
Hope to see all of you at our 56th reunion on the 12th of April.
My best to all of you, Darlene Baker-Turturici